About Proulx Manufacturing, Inc.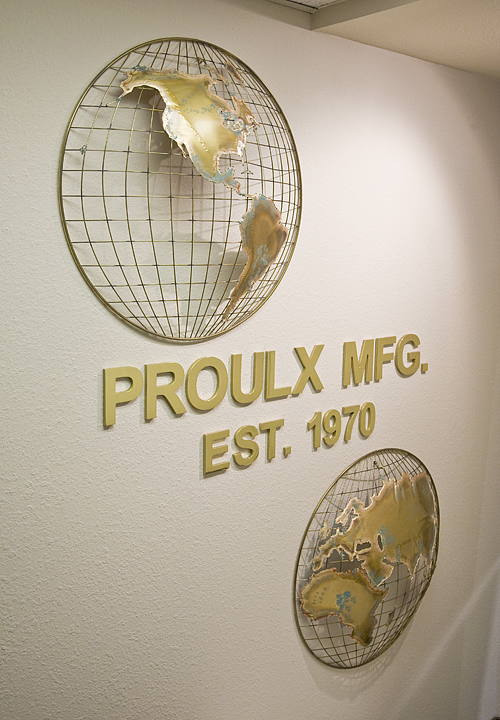 Proulx Mfg., Inc. was established in 1970 by Raymond Proulx. Formerly known as Universal Products™, Proulx Mfg., Inc. began building tooling for Mattel Toy Company. Early 1976, the company was approached by Weed Eater to build a replacement spool tooling for a trimmer head. Later that year, Proulx Mfg., Inc. developed its own head, the Manual Head (UN-10), thus receiving its first patent in 1978.
In 1990, Proulx Mfg., Inc. began manufacturing its own high quality trimmer line and has positioned themselves as the leader in the development of continuous cutting profiles and twisted line for high cutting efficiency and energy conservation. With the rigid quality control employed in all stages of production, from raw materials to internal processes, production of the highest quality monofilament line and trimmer heads is ensured.
Since its inception, Proulx Mfg., Inc. has led the world in development of trimmer heads. From the standard Universal Twist Feed® to the Swift Load™ trimmer heads with the Never Split™ System, Proulx Mfg., Inc. has innovation second to none. Today's trimmer heads can load and unload line in seconds without ever taking the head apart.
Supplying more than two thirds of the market with products processed internally from its facility in Rancho Cucamonga, CA., Proulx Mfg., Inc. ensures the guarantee of repeatability by using raw materials produced solely in the U.S. In addition to holding more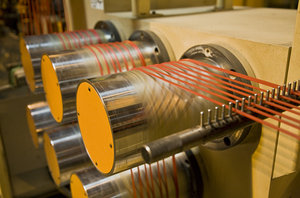 U.S. and foreign patents than any other competitor in the trimmer heads and monofilament industry, Proulx Mfg., Inc. offers its customers the most advanced technology along with convenient and easy to operate trimmer heads. Reliability, durability and the easy to re-load trimmer head line makes Proulx Mfg., Inc. number one in customer satisfaction.